1
« on: April 12, 2012, 08:51:09 pm »
something that has not happened in past 5 decade...!! IIT had officially lift the curtains and let everybody knows what exactly it takes to be an IIT'an , according to a report by Hindustan Times here..
http://www.hindustantimes.com/India-news/NewDelhi/IITs-lift-curtain-reveal-JEE-cut-off-marks/Article1-838554.aspx
here's a chart that will help you quickly going thro it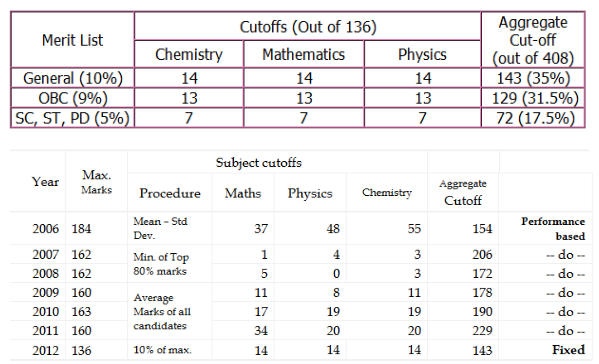 any views??
---
Find this useful? Feel free to share it on

Facebook
---